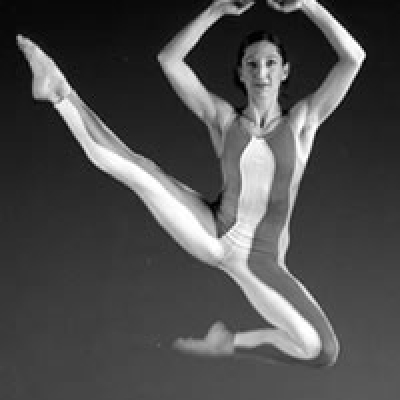 Associate Professor of Dance
Contact Info
Rebecca Gose holds a B.S. Degree in Secondary Education from West Virginia University. Shortly after graduating, she joined Garth Fagan Dance, with whom she danced for five years, performing in such venues as the Joyce Theatre, Brooklyn Academy of Music (in the world premiere of Griot New York, a collaboration between Fagan, sculptor Martin Puryear, and jazz trumpeter Wynton Marsalis), and many major college and university venues across the U.S. She has also performed abroad in the Spoleto Festival, Tanzfest (Germany), New Zealand Arts Festival and many other festivals and venues worldwide. Fagan's prolific, signature utilization of polyrhythms and unpredictable movement vocabulary is still a major influence on Rebecca's movement aesthetic.
Between 1993 and 1999, while residing in Nashville, Rebecca developed arts education programs and an arts lab (PACES) under the auspices of The Leonard Bernstein Center for Learning Through the Arts, where she also worked as an artistic design consultant. As a teaching artist at the Nashville Institute for the Arts, she worked with teachers, students, and wrote several teacher guidebooks for incorporating dance into the curriculum. She regularly taught Modern technique at the Tennessee Dance Theatre studios, and, as an independent artist, performed regionally in such venues as the Barking Legs Theatre and the Dark Horse Theater, developing original works and producing original concerts. She collaborated with many of the established musicians of Nashville, such as Jeff Coffin, now of Bela Fleck and the Flecktones. In 1998, she was commissioned to create original work, "Without/Within" for the resident modern company of The Nashville Ballet.
While achieving her M.F.A. at the University of Washington between 1999-2001, Rebecca was a member of the Chamber Dance Company, performing historically significant works by choreographers such as Ruth St. Denis, Bill Evans, Alwin Nikolais, David Parsons, Doug Varone, and Momix. She also had the opportunity to perform works by recognized faculty such as Rob Kitsos and Peter Kyle, as well as advise and choreograph for student concerts. Two years of research culminated in an advanced level teaching methods course, which she taught to dance majors as part of their curriculum requirement. In addition, she has taught many other courses in technique and dance appreciation at her two year residence at UW.
Rebecca is most excited to have joined the Dance department at UGA, as she is able to share her passion for both education and teaching modern dance in a thriving program. Her husband, Chris, a musician also hailing from Nashville, is also contented to be back in the southern US.
Education:
Teacher Certification Coordinator
YCS Advisor
M.F.A., University of Washington