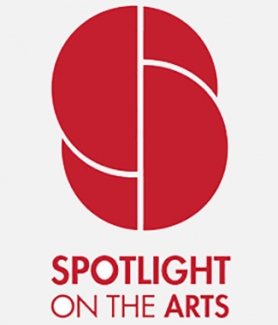 Spotlight on the Arts 2018
The University of Georgia will celebrate the visual, literary and performing arts on campus this November during the seventh annual Spotlight on the Arts festival, which features dozens of events and exhibitions Nov. 1-11.
The festival begins Nov. 1 with Student Spotlight performances from 10 a.m. to 4 p.m. on Tate Plaza. "Kaleidoscope: Spotlight on the Arts Opening Celebration," a free showcase of performances in dance, music, theater and creative writing, follows at 7:30 p.m. in the Performing Ars Center. An after-party will be held at the Lamar Dodd School of Art, where student art exhibitions will be on display. The opening day of the festival also includes the first day of the national conference of the Alliance for the Arts in Research Universities (a2ru), which is exploring the theme "Arts Environments: Design, Resilience, and Sustainability."
The festival continues through Nov. 11, with concerts, art exhibitions and demonstrations, book talks, film screenings and theater and dance performances, many of which are free and open to the public or discounted for students.  See more....