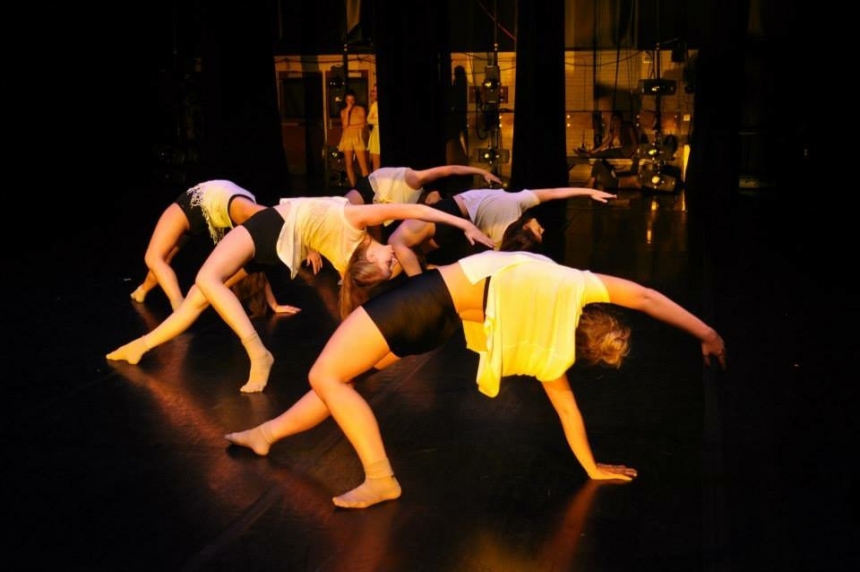 The Department of Dance provides a variety of performance options focused towards pre-professional training, student choreography and student performance, which provides performances to local, community, state, national and international audiences.
Dancers are selected to join a company through a formal audition offered the first week of fall semester and are required to attend rehearsals throughout the year in preparation for the fall and spring productions as well as any touring schedule. Dance Majors, Minors and others dancers who are actively enrolled in UGA dance technique classes (that meet a minimum of twice per week) are eligible to audition and if selected, may continue to participate in pre-professional companies and/or other performance opportunities and projects.
UGA Ballet Ensemble
(Pre-Professional Performance Company)
The UGA Ballet Ensemble (UGABE), founded by Artistic Director Joan Buttram in 1993 is a pre-professional dance company that performs contemporary and classical works....
Spring Dance Concert
The Department of Dance presents an annual Spring Dance Concert, which features dances choreographed by dance faculty along with several guest artists....
Young Choreographer's Series
The Young Choreographers Series is a sequence of two performances of student works that includes the Emerging Choreographers and the Senior Concert....
Dance Repertory Project
The Dance Repertory Project is a performance opportunity available for dance majors and minors.  DRP offers special performance projects and opportunities....
UGA Ballroom Performance Group
The UGA Ballroom Performance Group, directed by Michael Fulford and Natalie Grier Cox, was founded by former director Mark Wheeler....