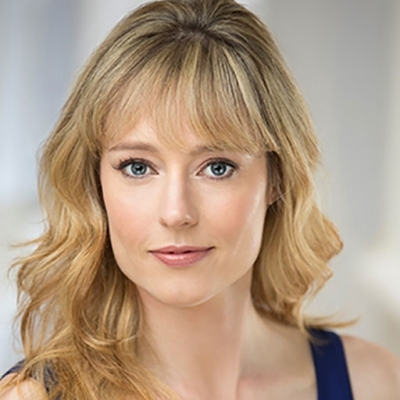 Contact Info
Barbara Powers received her M.F.A. from the University of Washington and her B.F.A. from New York University's Tisch School of the Arts. She graduated high school at the University of North Carolina School of the Arts, majoring first in ballet and then modern dance. Prior to her formal academic career, she trained at the Milwaukee Ballet School in her hometown of Milwaukee. She continued her pursuit of modern dance at the American Dance Festival where she received special mention in the New York Timesfor her performance in Laura Dean's Tympani in 2008. This dance training and the mentoring instruction from so many wonderful teachers allowed her to pursue a career with the Ririe-Woodbury Dance Company and Alwin Nikolais Dance Theatre where she toured Italy, France and the Continental U.S. In addition, Barbara has had the opportunity to tour Mexico with Li-Chaio Ping Dance; perform in St. Louis, Dallas and Chicago with The Radio City Christmas Spectacular as a Rockette; in Milwaukee and New York with The Catey Ott Dance Collective; and, at Jacob's Pillow, The Joyce Soho and Skidmore College with Skybetter and Associates.
Scholarships and grants from Future Kicks and Career Transition for Dancers allowed Barbara to transition into teaching where she started by instructing students at the Pratt Institute in Brooklyn, NY in yoga and Pilates. At the University of Washington, she taught studio courses for beginning through advanced students in ballet, modern and jazz. She also taught Introduction to Dance and Anatomy for Dance. She is a certified vinyasa yoga, restorative yoga, Pilates mat, and meditation instructor, and has taught celebrities, individuals and groups throughout New York, Wisconsin, Washington, Utah, as well as workshops abroad.
Barbara's scholarly interests lie in the field of wellness for dancers. She presented her fieldwork, "Fuel, Fat and Finding the Facts: Nutrition for Dancers" at the UW Graduate Research Symposium in August 2017. She plans to continue her inquiries into the areas of nutrition, anatomy and fitness. She will be teaching Dance Appreciation, Ballet Foundations, Jazz Foundations and Jazz II at the University of Georgia.
Education:
M.F.A., University of Washington