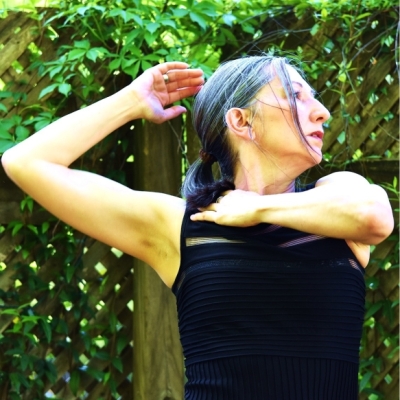 Associate Professor of Dance
Contact Info
Rebecca Gose (BSEd, MFA) Associate Professor of Dance, was a principal dancer with Garth Fagan Dance from 1988-1993, with whom she toured extensively across the US and abroad, including such venues as Jacob's Pillow, The Joyce Theatre, The Spoleto Festival (Italy), Israel Festival of the Arts, Internationales Tansfest (Germany), the Carlton Dance Festival (Brazil), as well as Brooklyn Academy of Music (NY), for the 1992 premiere of Griot, New York, Fagan's evening length collaboration with musician Wynton Marsalis and sculptor Martin Puryear. Gose's work as a performer and choreographer has been ongoing from 1993 to the present.
Rebecca has worked extensively in arts/dance education as a teaching artist, arts consultant, and educator, including as a selected artistic design consultant with the Leonard Bernstein Center for the Arts. While earning her MFA from the University of Washington (1999-2001), she performed in the Chamber Dance Company, including the classic modern dance repertory of  Ruth St. Denis, David Parsons, Bill Evans, Eric Hawkins, Moses Pendleton, and others. Since arriving at the University of Georgia Department of Dance in 2001, Rebecca has developed dance classes that are intended to be a joyful and challenging experience, informed by a range of inspiring artist/teachers from Jane Hawley (Movement Fundamentals) and Ann Gilbert (Brain-Compatible Dance Education), and Garth Fagan,  emphasizing a mélange of dynamic polyrhythms, a persistent relationship to off-verticality, momentum, and floorwork in a positive and creative setting that  hopes to empower students' individual autonomy and artistry. She has set choreographic works on students of all ages including the University School of Nashville, SCAPA (Lexington, KY) and The Baylor School and Girls Preparatory School (Chattanooga, TN), and has taught in numerous schools and select festivals in the US.
Her scholarly work, focusing on the scientific and somatic investigations that work to improve the learning environment for dancers and teachers,  has been published in such scholarly journals as The Journal of Dance Education, Journal of Physical Education, Recreation and Dance, and International Journal of the Arts in Society, and the International Journal of Education and the Arts, among others. She has been invited to give numerous papers and workshops at annual meetings of the National Dance Education Organization, as well as IADMS (International Association for Dance Medicine and Science), the International Conference of the Arts in Society, and at the University of Dance and Circus in Stockholm, Sweden. One of her more recent projects in partnership with researcher Amit Abraham, involves investigating the effects of dance imagery (the Franklin Method™) on dance performance.
Education:
Teacher Certification Coordinator
YCS Advisor
M.F.A., University of Washington